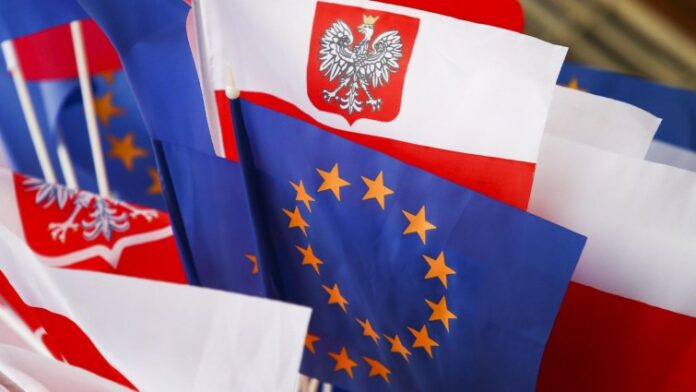 Gjykata Evropiane e ka denuar sot Poloninë me nje denim jashtëzakonisht të lartë, prej një milion euro në ditë. Polonia është denuar me kërkesë të Komsionit Evropian, për shkak të problemeve me reformët juridike në këtë vend.
Gjykata Kushtetuese e Polonisë ka vendosur së fundi që e drejta nacionale është mbi të drejtën evropiane, që do të thotë se në mënyrë të drejtpërdrejtë është shprehur kundër rregullave më të rëndësishme që vijnë nga Brukseli. Sipas disa analistëve, Polonia pretendon të respektojë vetëm ato rregulla që i pëqejnë.

Megjithatë denimi i sotëm ka të bëjë me një vendim të autoriteteve polake për krijimin e një komisioni për denimin e gjykatësve. Gjkata Evropiane është e mendimit së një gjë e tillë nuk është në harmoni me rregullat e BE. Polonia edhe më parë është denuar për shkak të mosmarrëveshjeve me Bashkimin Evropian dhe refuzimit të reformave juridike nga Gjykata Evropiane. Por deri tani nuk i ka paguar denimet. Megjithatë ky është denimi më i lartë ndaj një vendi që nuk i zbaton reformat.
Nëse Polonia refuzon të paguajë denimin, Bashkimi Evropian ka mundësi që t'ia shkurtojë ndihmat financiare këtij vendi, e Polonia është vendi i cili përfiton aktualisht më së shumti benificione nga BE – me rreth 13 miliardë euro në vit.
Kryeministri i Polonisë Moraviecki e ka akuzuar rëndë BE-në, në një paraqitje në Bruksel javën e kaluar. Ai ka deklaruar madje se BE po e fillon një "luftë të tretë", kundër Polonisë.
Pas vendimit të sotëm, mund të thuhet se BE nuk do të heqë dorë nga kërkesat që edhe Polonia t'i respektojë rregullat dhe se konflikti mes Brukselit dhe Varshavës po thellohet. Ndësa analistët në Bruksel nënvizojnë se një vend anëtar nuk mund të zgjedhë që t'i marrë përfitimet financiare, ndërsa të mos respktojë rregullat që vlejnë për të gjithë.