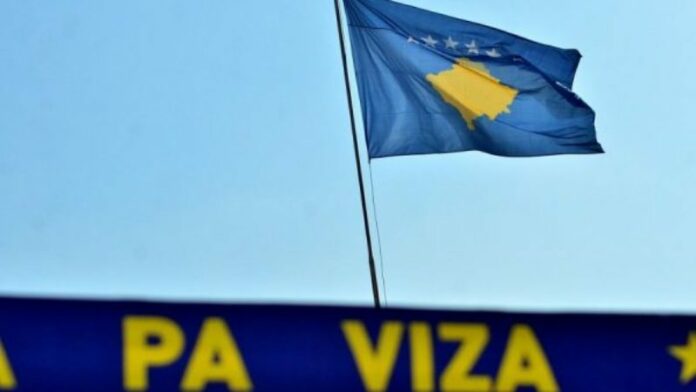 Sot me 12 janar do të trajtohet liberlaizimi i vizave për Kosovën në Komitetin e Parlamentit Evropian për Liritë Civile, Drejtësi dhe Çështje të Brendshme. Këtë e ka bërë të ditur edhe eurodeputeti holandez, Thijs Reuten, në Twitter. Reuten ka bërë thirrje që të votohet pro heqjes së vizave për kosovarët.
"Pas marrëveshjes së shumëpritur me shtetet anëtare të BE-së për liberalizimin e vizave për Kosovën dhjetorin e kaluar, ne do të vazhdojmë me ritmin në Parlamentin Evropian. Votoni në komision këtë të enjte", shkroi Reuten.
Presidenca Suedeze e Bashkimit Evropian ka nisur konsultimet me vendet anëtare, lidhur me kërkesën e Kosovës për anëtarësim në Bashkimin Evropian, dhe në këtë moment, ajo nuk dëshiron t'i paragjykojë se cilat do të jenë rezultatet e këtyre konsultimeve.

Këtë e ka thënë në Bruksel, ambasadori i Suedisë në BE, Lars Danielson, i cili personalisht ka nisur këto konsultime në cilësinë e kryesuesit të radhës së BE-së.
Danielson e ka thënë këtë në një takim me gazetarët e akredituar në Bruksel, të cilëve u ka shpalosur prioritetet që Suedia do t'i ketë gjatë kryesimit të saj me Këshillin e BE-së.
"Ne po konsultohemi me shumë shtete për të parë se si do të vendosim rreth kësaj kërkese. Kemi pesë vende që nuk e njohin Kosovën, dhe është e natyrshme që me to konsultohem së pari. Me disa, tashmë jam takuar dhe po vazhdojmë takimet", ka thënë ai.
Përfaqësuesi i përhershëm i Suedisë në BE ka thënë se vendimi se si të veprohet me aplikimin e Kosovës për anëtarësim në BE është procedural, por edhe politik.