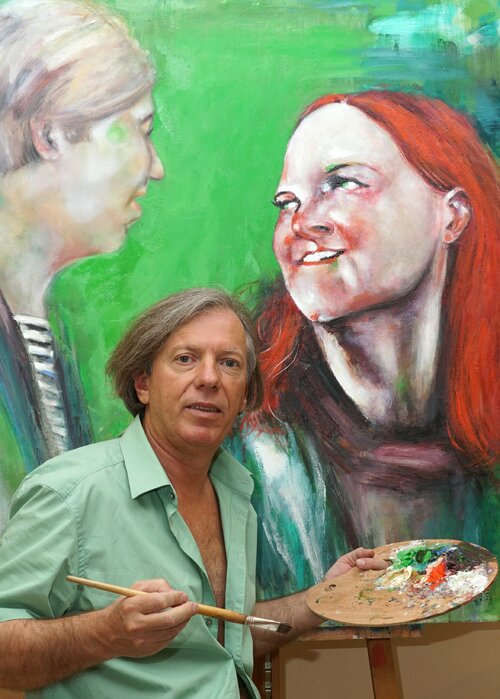 Piktori kosovar Gazmend Freitag që jeton dhe vepron në Linc të Austrisë është bërë pjesë e listës së personave më të suksesshëm në Gjermani dhe Austri për vitin 2022. "Jam shumë i kënaqur që pata mundësinë të ndaj historinë time personale të suksesit me Britishpedia. Kjo u botua ekskluzivisht në librin "Successful People in Germany and Austria 2022", thotë Freitag.
Në librin "Successful People in Germany and Austria" botohen biografitë e opinionistëve, drejtuesve dhe performuesve më të mirë në Evropë dhe konfirmohen arritjet e tyre për shoqërinë. Propozimi për t'u bërë pjesë e kësaj liste bëhet vetëm me rekomandim nga njerëz të suksesshëm që tashmë janë përfshirë në Enciklopedi. "Për mua, ky është çmimi më i lartë që kam marr në jetën time deri tani", tha Freitag.

Gazmend Freitag lindi në Kosovë, kurse në vitin 1990 u zhvendos në Gjermani. Prej vitit 2004 jeton në Linz të Austrisë. Veprat e Gazmendit janë ekspozuar kryesisht në Vjenë dhe Linz, si dhe në vende të tjera të Evropës. Vepra që ka arritur njohje dhe vlerësim më të lartë është "Baresha", me të cilën artisti u prezantua në Bienalen e Parë në Verona dhe që është pjesë e katalogut të saj.